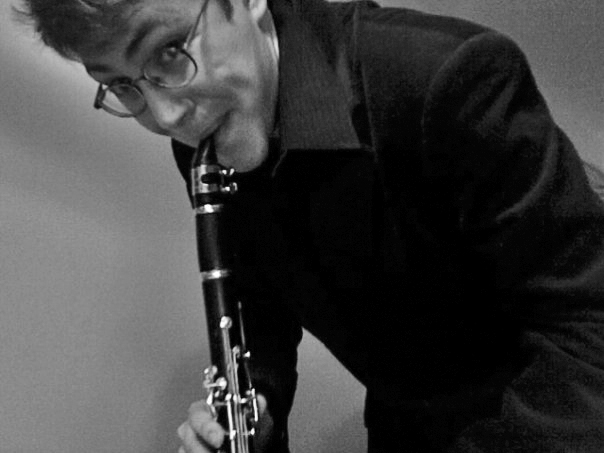 Joseph d'Auguste is a freelance Clarinetist in the New York City Metropolitan area where he is frequently requested at orchestral, contemporary, ethnic, and musical theater productions. Performing over 150 concerts annually, d'Auguste is much obliged to his family, mentors, colleagues and friends, and grateful for the countless opportunities that have presented themselves throughout the years.

D'Auguste has performed as an orchestral musician at venues such as Lincoln Center and Carnegie Hall. In addition, he is no stranger to opera, pops, and musical theater, having worked with over 40 productions as a reed player (clarinet/saxes/flute) in the past five years. Recognized as a soloist by the NY Council on the Arts and Humanities, d'Auguste was awarded a grant to present recitals in neighborhoods around New York. Additionally, he has performed at a wide variety of functions, including Holidays at the White House in Washington DC, September 11 Concerts, and dozens of fund raisers, including those for Veterans, Cancer and Aids research, hospitals, and countless other charitable organizations.

Coming from a family who supported his musical curiosity from a young age, d'Auguste was encouraged to pursue his passion for music, studying at Idyllwild Arts Academy in Southern California, the Juilliard School's PreCollege division, and LaGuardia High School of Music and Art and Performing Arts. He received the Bachelor of Music degree at Manhattan School of Music.

Also adept with a baton, d'Auguste has worked as a conductor, premiering new music for orchestra and chamber ensemble. He has also served as a theater, orchestral, and opera conductor.

As a chamber player, d'Auguste has been recognized by the NY Times and has performed most notably at Barge Music and Symphony Space. His trio, The Hamentashen, will perform at the Ripple Festival this season.

D'Auguste had the great privilege to premier over 30 new works for clarinet and bass clarinet, including Manhattan School of Music's 2007 Tactus Commission and collaborations with composers at Princeton, Yale, and Columbia Universities.
Throughout his musical career, d'Auguste had the privilege to study under the guidance of Dr. Edward Joffe, Charles Neidich, Yehuda Gilad, and Ayako Oshima. Presently, d'Auguste is serving as a graduate assistant and masters candidate at New Jersey City University.