Tickets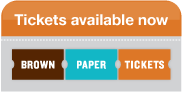 $25 general, $15 students/seniors
SAKURA AFTERNOON
Yoko Reikano Kimura, Koto, Shamisen, Voice
Hikaru Tamaki, Cello
James Nyoraku Schlefer, Shakuhachi
Celebrate the Ides of March with the annual return of Yoko Reikano Kimura, koto, shamisen and voice. Kimura's deep devotion to the classical chamber music tradition of the Edo period will be the focus of her performances on both koto and shamisen and her remarkable singing.
The featured classic work on the program is YUYA, a dramatic story, taken from "The Tale of Heike," of a beautiful courtesan and a man of power in ancient Kyoto against the backdrop of cherry blossoms in full bloom.
In addition will be the world premiere of Appassionata, for koto and cello written by Daron Hagen.
Program:
Midare (Yatsuhashi-kengyo) solo koto
Yuya (Yamada-kengyo) koto. shakuhachi
Yuzuriha (Hozan Yamamoto) solo shamisen
Full-Out Stillness (James Nyoraku Schlefer) koto,shakuhachi, cello
Appassionata (Daron A. Hagen) koto. cello *world premiere

The Place
Tenri Cultural Institute
43A West 13th Street, New York, NY
(212) 645-2800