Music for String Quartet and Shakuhachi -- Photo: Tom Callan
Tickets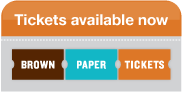 $25 general, $15 students/seniors
VOXARE STRING QUARTET
Emily Ondracek-Peterson and Galina Zhdanova, violins
Erik Peterson, viola ? Adrian Daurov, cello
James Nyoraku Schlefer, shakuhachi

Full Program
Carlos Sanchez-Gutierrez: Here, Again
James Nyoraku Schlefer: Sidewalk Dances
Mark Nowakowski: The 26 - World premiere, KSA commission

Intermission

Dmitri Shostakovich: String Quartet No. 8
Aleksandra Vrebalov: Pannonia Boundless

The return of the dynamic Voxare String Quartet with James Nyoraku Schlefer, shakuhachi featuring the reprise of KSA's first commission, Here, Again by Carlos Sanchez-Gutierrez and the world premiere of anew Kyo-Shin-An Arts commission – The 26, a shakuhachi quintet by the Chicago-based composer Mark Nowakowski.

The Place
Tenri Cultural Institute
43A West 13th Street, New York, NY
(212) 645-2800