Tickets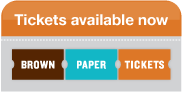 $25 general, $15 students/seniors
KURAHASHI BAMBOO
with guest artists
Christopher Yohmei Blasdel, Yoko Reikano Kimura and James Nyoraku Schlefer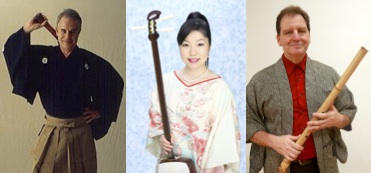 Shakuhachi Master Kurahashi Yodo II performs a rare New York concert of classic Japanese shakuhachi honkyoku. Joining Kurahashi Sensei for this program is renowned shakuhachi player and scholar Christopher Yohmei Blasdel, who will perform a solo honkyoku from the Kinko tradition, Yoko Reikano Kimura, who joins Kurahashi for an Edo-period classic Yamada piece OKAYASU-GINUTA, and James Nyoraku Schlefer, who will join Yohmei and Yodo for the premiere of his new shakuhachi trio "Trios Bambou."
Kurahashi Yodo II was born in Kyoto in 1949 Kurahashi Yodo II studied mainly classic solo pieces which are based on Buddhism tradition and traditional ensemble pieces with Koto and Sangen, but also contemporary pieces as a member of Kyoto Hogaku Group.He had his first recital in Osaka 1976, and received the Osaka Cultural Festival Award.
Since 1981, he has had many concerts outside Japan, such as in Malaysia, Singapore, Thailand, China, Israel, Denmark, Belgium, The Netherlands, France, Switzerland, Bermuda, Canada and USA. Since 1990, he was inaugurated as a director of some cultural associations in Kyoto, such as Kyoto City Arts and Culture Association, Kyoto Sankyoku Association, Kyoto Hogaku Group and Myoanji Temple. In 1995 he began annual workshops named Shakuhachi Intensive in New York, Boston, Philadelphia, Washington DC, Boulder (Colorado), Dallas (Texas), San Francisco, Portland (Maine) and Montreal. He received the Kyoto City Arts and Culture Association Award in 1999. New Age Magazine (USA) named his CD Kyoto Spirit "The Best Serene Music CD of the year 1999". Since 2000, he has performed Japanese-Chinese music with Chinese musicians such as Wu Man, Gao Hong and Liu Fang in USA, Canada, Belgium and The Netherlands. Japan's Embassy and Consulate General has held his concerts with Ayako Kurahashi in USA in 2005 and 2012. The Smithsonian Associates of Washington DC held his concert with Ayako Kurahashi in 2007. Maison des Cultures du Monde, Paris, held his solo recital in 2008. Muziekcentrum De Bijloke, Gent, Belgium, held his sankyoku ensemble recital with Ayako Kurahashi in 2008 and 2013. RASA, Utrecht, The Netherlands, held his sankyoku ensemble recital with Ayako Kurahashi in 2013. He organized 2012 World Shakuhachi Festival in Kyoto. He participated in the Post Mountain Arts Festival in Beijing in 2013.

The Place
Tenri Cultural Institute
43A West 13th Street, New York, NY
(212) 645-2800